A lot of housewives hope to have a sewing machine in order to sew in their free time. Some people think that instead of buying bulky type, they had better select a mini machine that consumes less space. However, other people prefer larger machines that have higher capacity. Regardless of whatever type you choose, you need to insure they are the best sewing machines for beginners.
Almost all people feel confused as they do not know what item to choose as the market has so many sewing machines of too many brands. The functions of these machines are also different so they get stuck. Don't worry. In this article, I will help you with some simple tips to choose one good sewing machine for home using.
Start With Choosing The Brands
You know that the fame of a brand has a strong impact on the number of customers buying their products. In particularly, this is a kind of mechanic machine so you will have to choose the most prestigious brands. Some brands you can consider are Juki, Brother, Singer, Riccar or Toptekt. These brands are always committed to providing people with the best machines ever.
By contrast, if you choose a trivial sewing machine in the market that you do not know where it derives, you will have to throw it away as it cannot fulfill your demands.
Machine Features
The simplest sewing machine can only sew. However, nowadays, people prefer multi – functional items so the manufacturers also have to invest in producing modern types to satisfy the requirements of the buyers. A good sewing machine often has some features as bellows.
Sewing fast
Of course, the machine needs to sew fast so that we can finish our work quickly. You know that housewives have to work too hard with too complicated tasks. If they have to deal with the slowness of the machine operation, they will get angry easily. Therefore, you should choose to buy a sewing machine that has large capacity.
Cutting threads after sewing is one of the most boring tasks, said the tailors. Therefore, the sewing machine with the ability to cut the threads is really well – liked these days. This is also a good point for a modern machine.
When we sew, we always have to use a bobbin. It is obvious that a cloth sewed will have two – side thread lines. So we need two bobbins while sewing. However, providing the threads for the bobbin often takes time and the users often feel bored.
Nonetheless, a modern sewing machine is now able to fill the sewing silk with threads within just some seconds. That is magic, right? Therefore, if you choose to buy a sewing machine that cannot fill the bobbin, you will remorse soon.
Price For A Sewing Machine
Families who have good economic ability should invest in a really durable sewing machine. It is about $500 – $1000. Of course, many people can afford sewing machines more expensive.
By contrast, if you can just pay about $200 – $300, you can also find out a good item if you consult more in the internet or through your friends and relatives.
Choosing to buy an old sewing machine is a good idea. Not all the old machines are broken. Almost all the sewing companies remove their old machines and sell them with very low price while the quality of these machines is still good. You can absolutely look for the factories like this. I am certain that you will be able to find out the most suitable machine with your allowed budget.
Some Notes Before Buying
Even though you find out a good brand and its reliable retailer, you still have to test the machine carefully before buying. Do not buy the sewing machine online when you do not have much information about the seller. The product advertised is always good but the product shipped is not always good.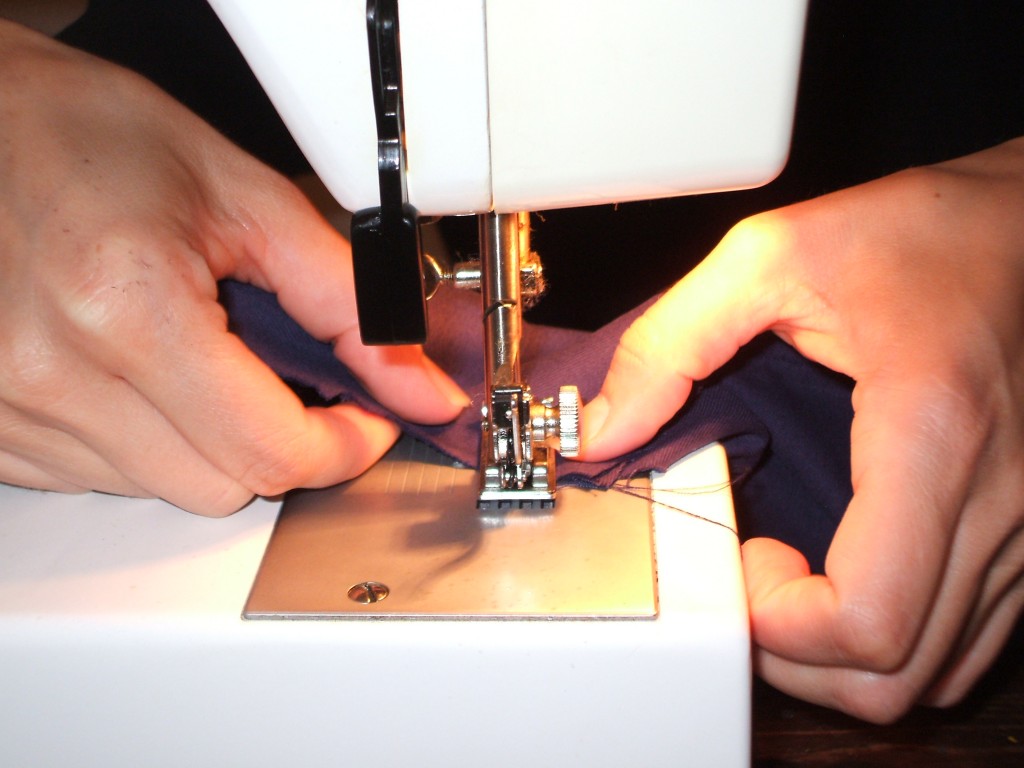 That is why we have to test the machine before ordering or buying. Here are some tips for you when testing.
To test the operation of a sewing machine, we only have to start it and sew. While sewing, we have to listen to the operation sound. If it is soft and smooth, the operation is good. By contrast, the sound is loud and there is a lot of noise, you can choose the other one.
When buying a new machine or an old one, you all have to find out all the mistakes. If the mistakes are small and do not affect the operation, you can bargain with the seller to lower the price.
In addition, you need to pay attention to the accessories of the sewing machine.